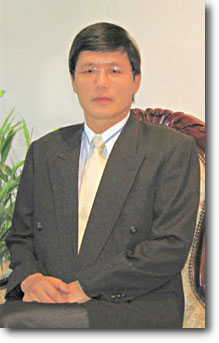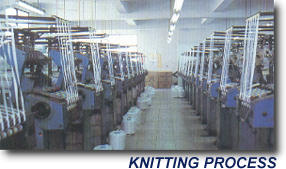 Since the establishment of our factory in 1980. We have updheld the ideal of highest possible quality and endeavoured in continuous research and innovation in pursuit of excellence and perfection. This is not merely a slogan; we have been practicing it. To put it quite plainly, quality is nerely a concept; if one wishes to do well, one shall.

As we truly wish to do well, how do we control our quality?
1.By purchasing the best raw materials.
2.Ensuring that all materials used conform to specifications and standards.
3.Our machines are equipped with auto-controlling devices that terminate operation when material supply is interrupted.
4.In production process, operation conditions are adamantly adhered to such as temperature, pressure, speed, dosage.
5.Production operation is also periodically monitored for conformation to specifications; deviations are promptly corrected.
6.Finished products are subjected to full inspection with a delegation.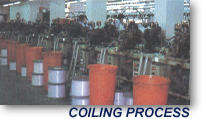 With these methods, we have always been able to satisfy the requirements of our clients and established long lasting relationships as well as obtained market advantage and maintained excellence of company image.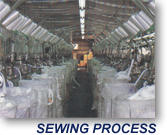 For 17 years our products have been exported to various countries in the world with an annual export volume of 8 million USO. European and American markets account for 88% of our production which also speaks for our quality. Many of our clients have been with us since the beginning of our firm which proves that our direction has been correct. It is our belief that clients dictate the direction of our firm.


In recent years, market demands have been greatly reduced owing to slow economy and market competition has become fierce that many production plants have sacrificed quality to reduce cost. In actuality, such method is a bad cycle and self destructive. We, on the other hand, have continued to conduct our research and development to create products of greater added values and gained the recognition of our customers for a new prosperity in slack economy.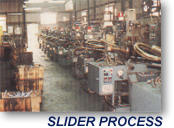 Dear Customers, our endeavour directions and targets shall never change; we shall forever challenge the best with our utmost. "Clients are our lives" is our principle; we pride ourselves in providing you with excellent quality and service.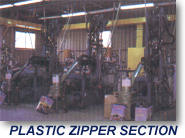 Give us an opportunity now. Laud, the most outstanding brand of zipper, guarantees your satisfaction.